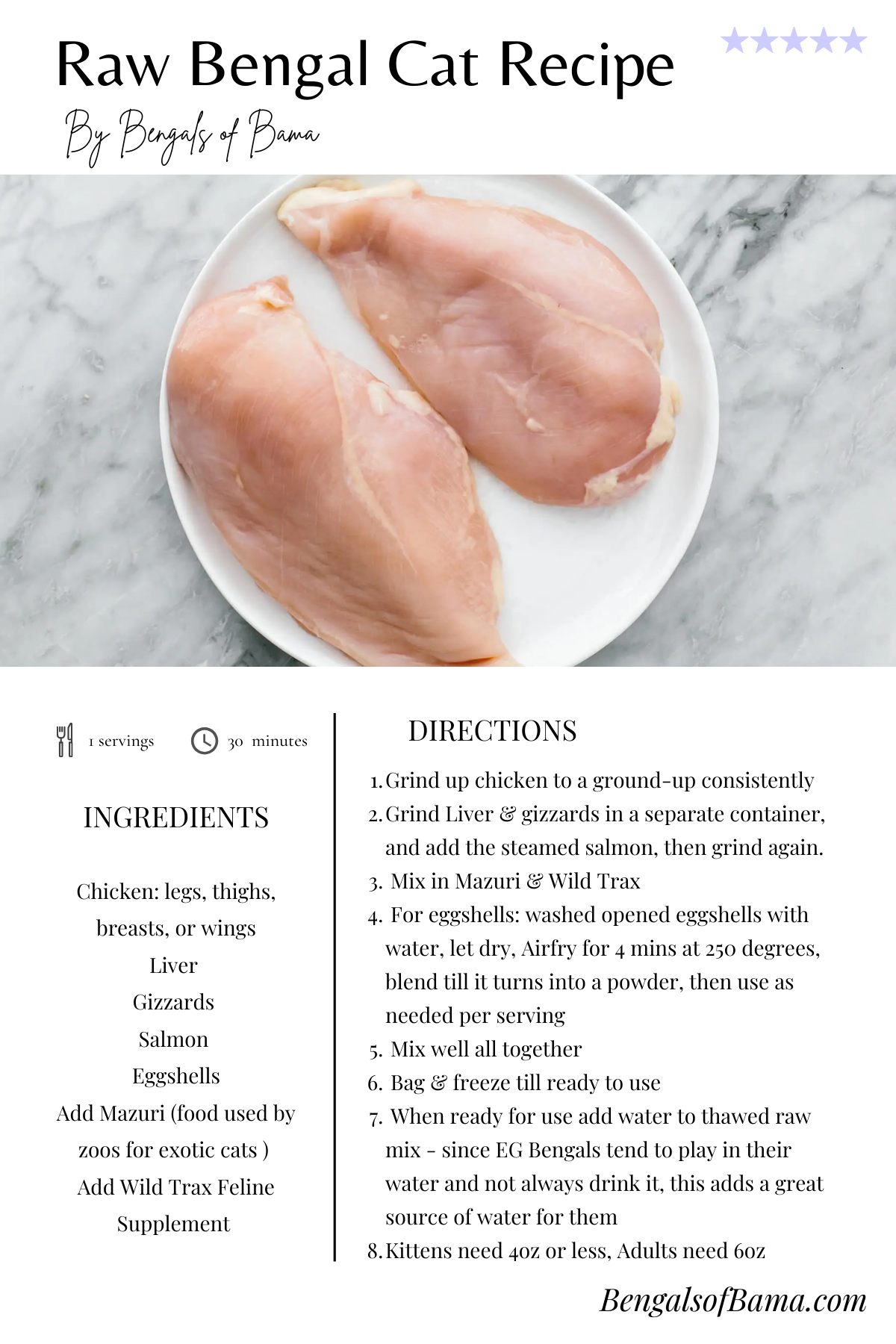 Our Homemade Recipe
After all these years we have purrfected our RAW recipe for all our exotic cats and we are thrilled to share it with you!
In the future we will be exclusively offering homemade freeze dried food delivered straight to your door! We will be offering all our past and future Bengal kittens families the opportunity to have freshly made food delivered to you.
Now you can give all your attention and love to your new Bengal kitten while we do all the hard work making sure they eat the best meals!